Product Descripti
Three Chutes Intelligent Color Sorter with Automatic Dust Removal System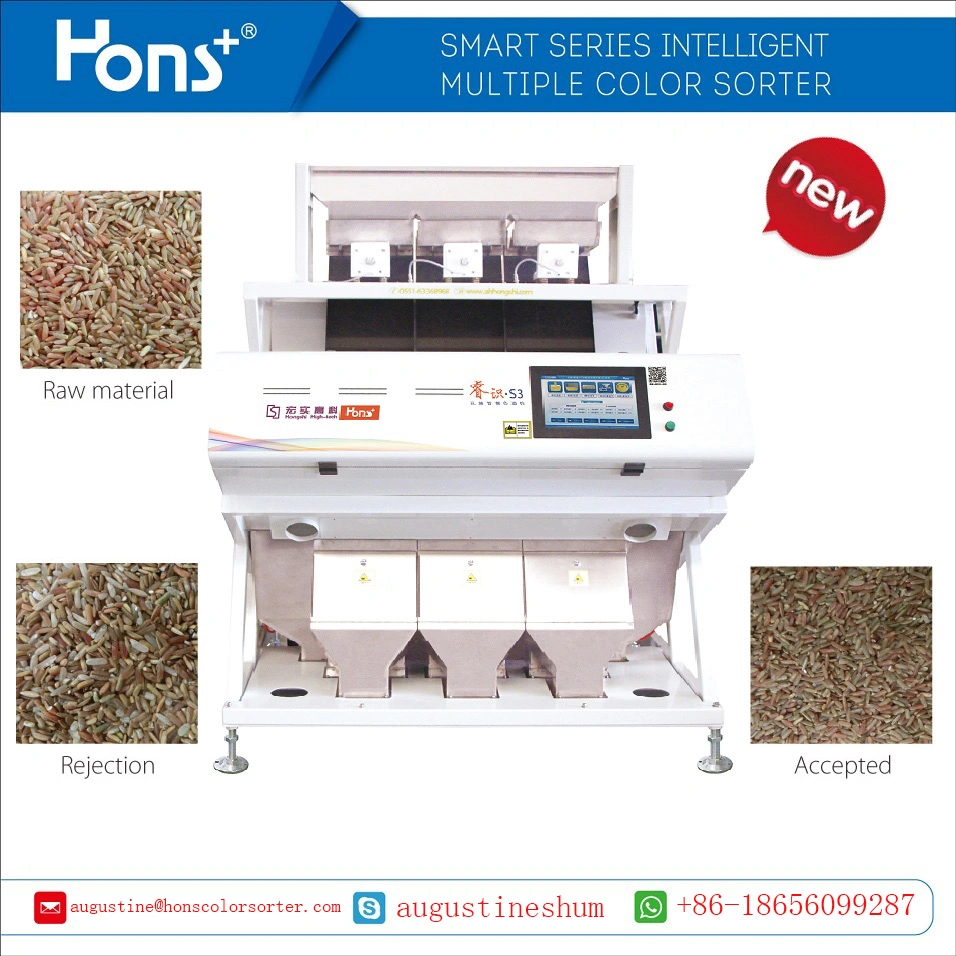 * World-class industrial-strength 2048 pixel CCD true color linear array lens, identify discolored material with high precision.
* The domestic leading quality eject valve, with a more than 1 billion service time, which has high sorting accuracy and easy maintenance.
* Intelligent interface which based on ARM chip and Linux operating system, easy and simple to operate.
* The high-speed specialized micro date processing system greatly improves date processing rate and efficiency, which increases machine output effectively.
* High-brightness,long service time LED light meeds sorting demands for different materials, no need change light source.
* Newly algorithmic technic for various materials, results better sorting effects.
* Advanced special slide, reduce friction and easy for maintenance work.
* New machine model design with more stable operation, increase accuracy and reduce breakage rate.
* High corrosion resistance exterior design, durable and attractive.
Technical Parameter
Model
S1
S2
S3
S4
S5
S6
S7
S8
S10
S12
Capacity(t/h)
0.8~2.0
1.2~2.5
1.5~3
3~6
4~7
5~8
6~10
7~11
7~15
10~18

Voltage

(V)

AC220V 50/60Hz
AC220V 50/60Hz
AC220V 50/60Hz
AC220V 50/60Hz
AC220V 50/60Hz
AC220V 50/60Hz
AC220V 50/60Hz
AC220V 50/60Hz
AC220V 50/60Hz
AC220V 50/60Hz
Power(KW)
<1.5
<2
<2.4
<2.6
<3.0
<3.6
<4.0
<4.6
<5.5
<7.0

Air pressure

(Mpa)

0.6-0.8
0.6-0.8
0.6-0.8
0.6-0.8
0.6-0.8
0.6-0.8
0.6-0.8
0.6-0.8
0.6-0.8
0.6-0.8

Dimension

(mm)

910*

1620*1550

1220*

1615*1550

1628*

1595*2040

1870*

1595*2040

2210*

1595*2040

2528*

1595*2040

2836*

1595*2040

3152*

1595*2040

3910*

1595*2040

4594*

1595*2100

Weight (Kg)
350
500
800
1000
1250
1400
1600
1800
2250
2700
Packaging & shipping
Delivery Detail:
Shipped in 15 days after payment
Packaging: Plywood case

Our Service
1. The company persists in the "Service is Available at Any Time" guidelines, advocates all staffs to pay close attention to the customer demands at any time, and endeavors to provide the solutions for the domestic and overseas customers.
2. At present, the company has more than 30 after-sales service staffs, who offer the service extending to the prefecture level, contact the customers directly, provide the timely, rapid and considerate service for the customers, and realize the door-to-door service within 72 hours.
3. Carry out one-year free maintenance and care of the complete machine for the customers, provide the professional training and technical guidance timely to solve the worries of the customers, and reflect the service mode of fast response, imely maintenance and tracking coordination fully.
Remarks: The parameters are based on sticky rice impurity 2% , actual output changes according to the impurity of raw material.
Hons+ Color sorter After-sale Services-----
1. A strong central technical team in Hefei, China: Ready for supporting local agent or wholesales with training, advice and technical support.
2. One year full warranty (except for consumable parts) upon the date of purchase.
3. Service line is available for emergency support: telephone, email, video or on site solutions by our technical experts.
4. Serviced and Supported wherever customers are located.
5. Free software update.
Company Instruction-----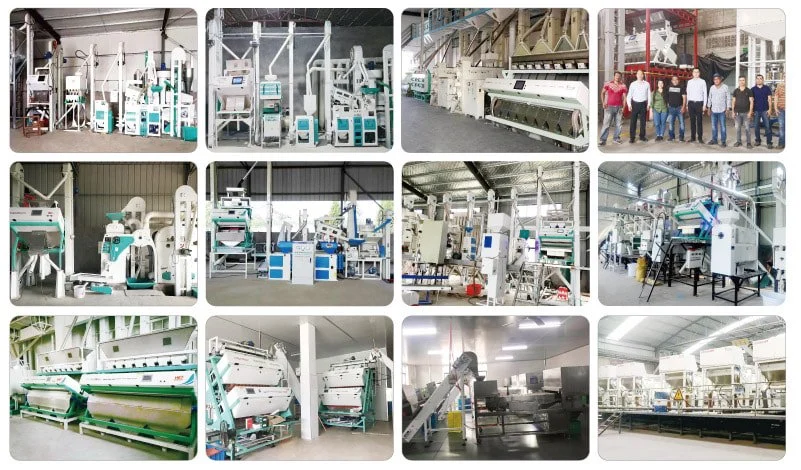 Anhui Hongshi Optoelectronic High-Tech Co., Ltd. belongs to Hongshi Enterprise Group which deals with business including the development of optical mechanical and electronic integration, auto/vehicle sales, petroleum sales, and cultural media.
Our company is located in Hongshi Industry Zone of Hefei Baohe Industry Zone. Our company focuses on the development, production and sales of color-choosing machines, intelligent robots, and white-light speed-measure equipment. As a company of many techniques, there are 128 staff members. More than 65% are with Bachelor degree; and there are 9 people who are specialists, Ph.D, or professors in the field of optical, mechanical and electronic integration. Our company cooperates well with Hi-tech companies and science institutes at home and abroad; and our company has built a data base of specialists and built the Development Center of Optical, Mechanical and Electronic Integration.
Our company strictly abides by ISO9001, ISO14001 and ISO18001 standards; and our company takes JIT and ERP strategies to achieve always-better technologies and service. Our company has got 13 patents and 2 Nation-Help projects. Some technologies reach or surpass the 1st international level.
Our color-choosing machines have more than 10 types, and they can be used for the products like rice, tea, sunflower seeds, melon seeds, beans, and industrial raw materials. The machines used on the seeds with covers and on the round beans are new ones in the field of China; and they crack the monopoly of those imported machines and better meet the domestic demands.
We have been requiring us with the standards of a 1st-class enterprise, have been respecting knowledge and the talented staff, and have been striving for the perfection of "Technology, Quality, and Service". We would like to join you together for cooperation to be good, better and best!
Welcome any inquiries and partner from overseas !