Agricultural garden orchard portable knapsack hand pressure pump chemical sprayer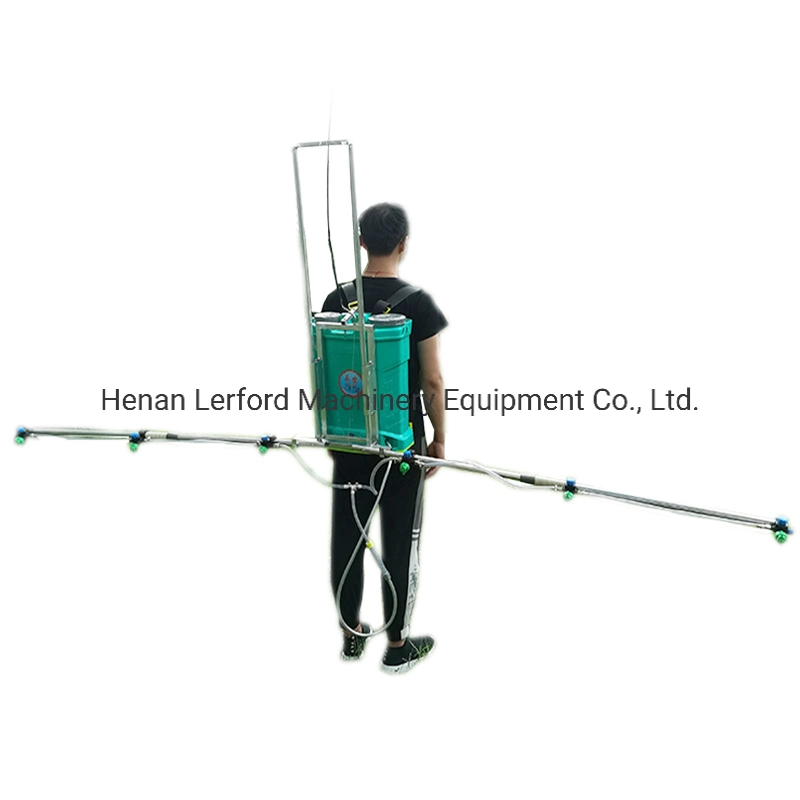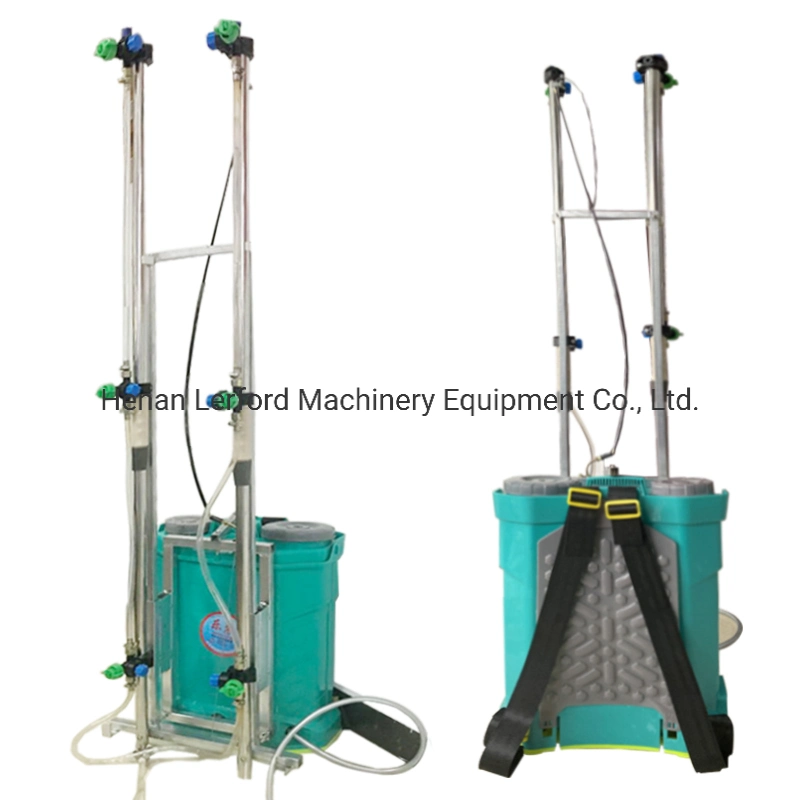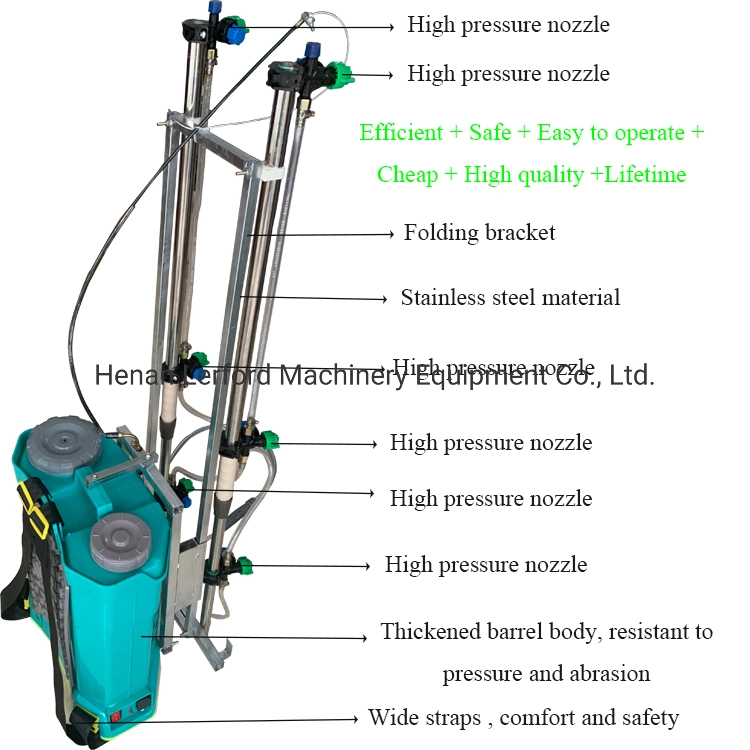 Application:
1
.
Suitable for tea trees, roadside hedges, lawns, fruit trees.
2
.
Application places; Flat, hill
3
.
Material:New PP, Stainless steel extension rod
4
.
The barrel body adopts the new thickened PP material with a thickness of 46.7mm, more durable and durable.
5
.
Normal operate Pressure: 0.2-0.3mpa
6
.
capacity:16L 18L 20L
7
.
12v 8A No maintenance of aluminum battery, lithium battery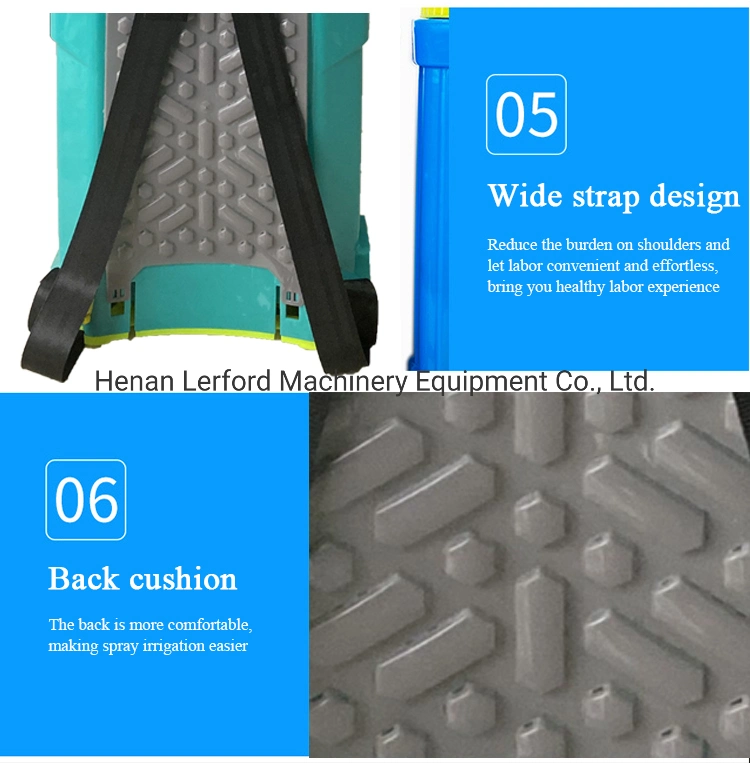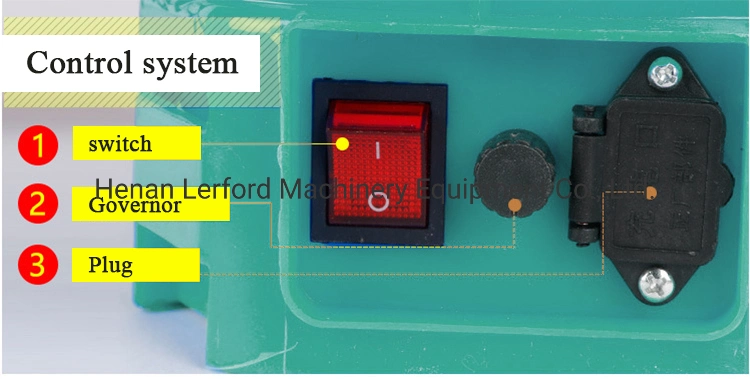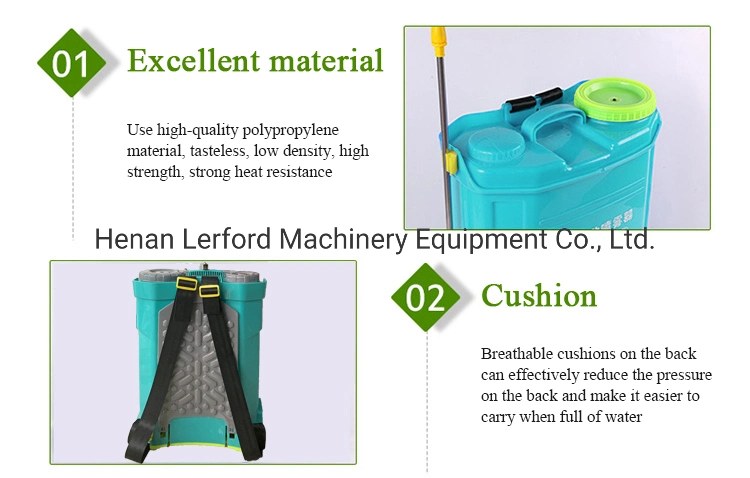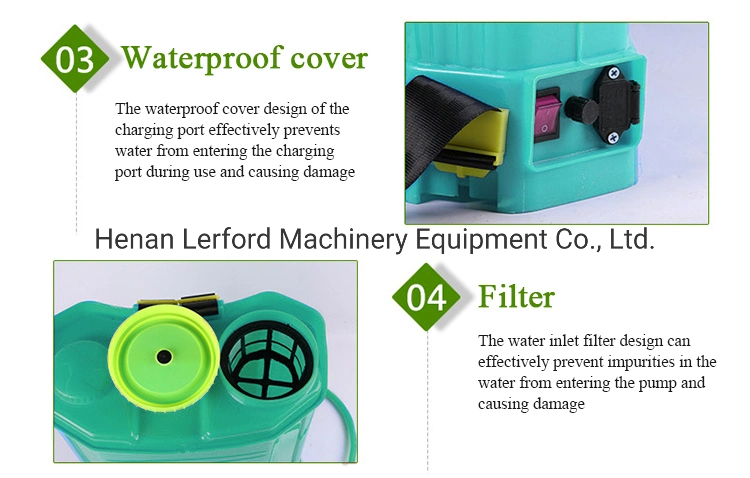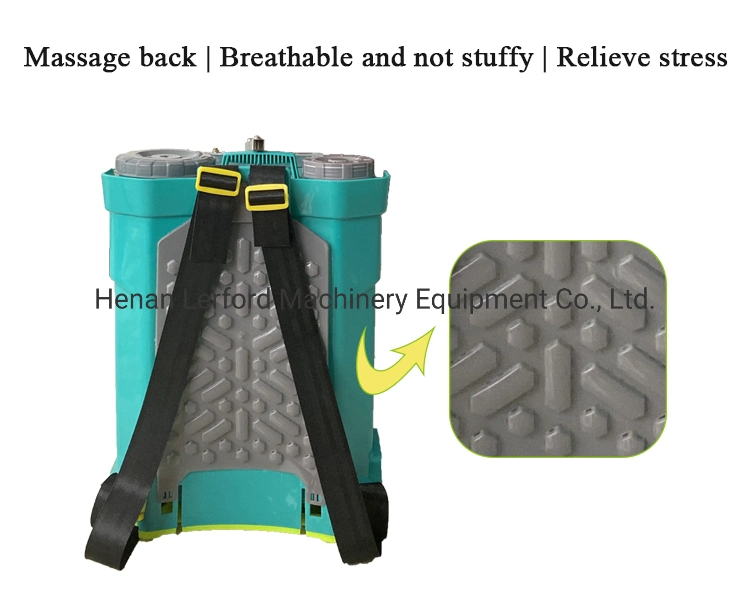 Technical information:
Model

RX

-20D-01Z

Capacity

20L

Gross Weight

6.0KGS

Normal Pressure

0.15-0.5MPA

Battery

12V8AH-12V12AH

Packing Quantity

1PC

Packing Dimension

38*22*50CM

20FT QTY/20

700PCS

40HQ QTY/40

1650PCS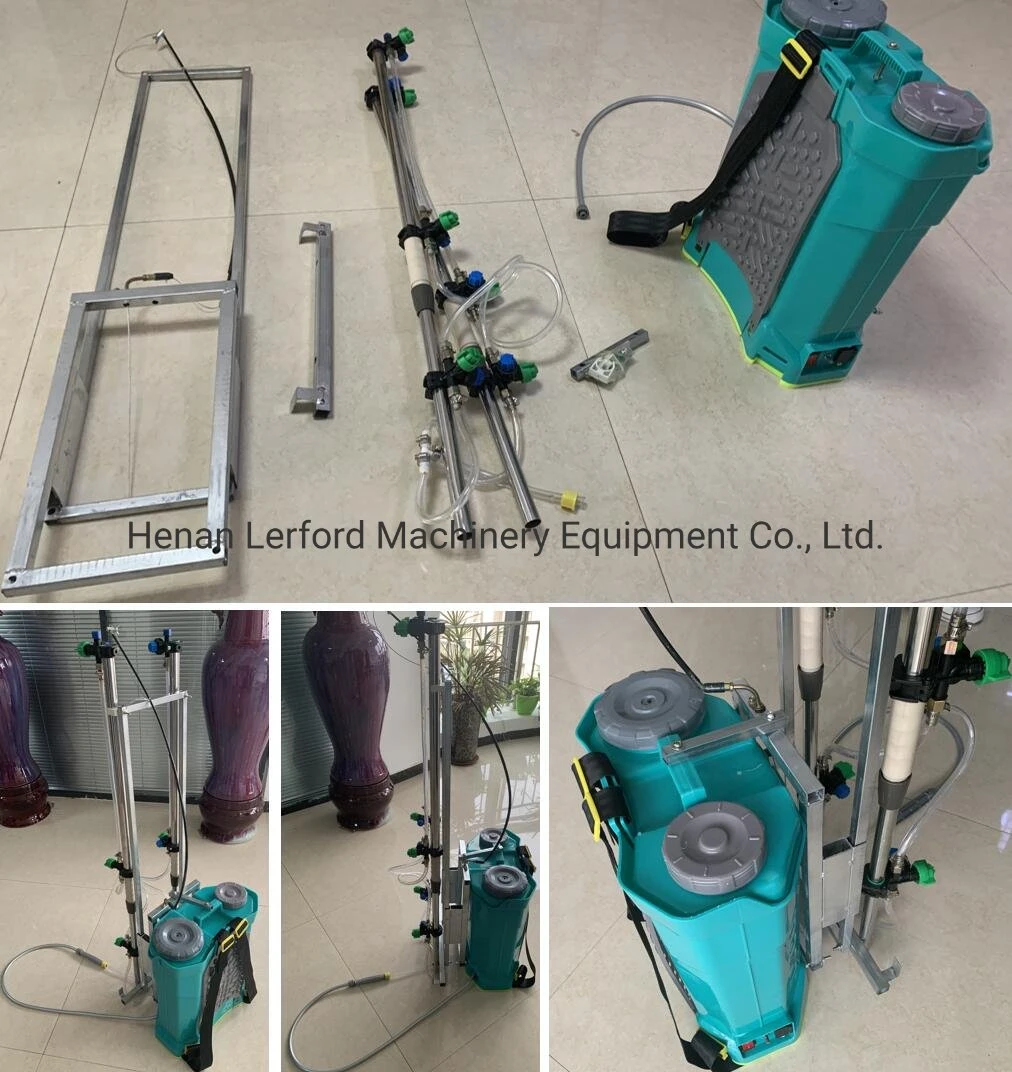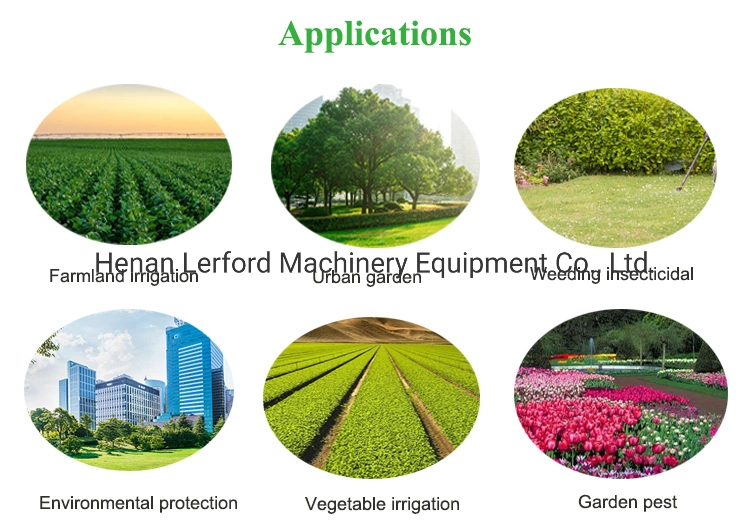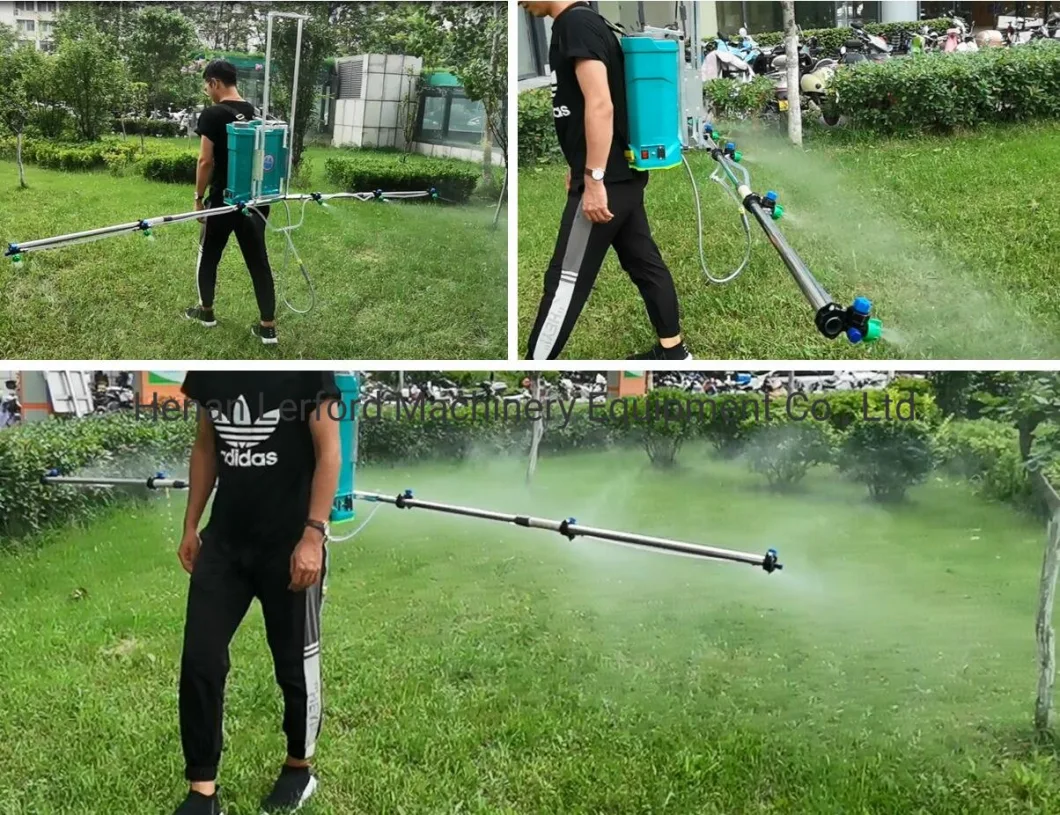 Introduction of installation and usage:
1. Parts of sprayer should be installed correctly.Check the connection for air leakage. When using, install water spray test first, and then install the medicine.
2. Prepare pesticide before operation according to operating procedures and strictly follow the use instructions of drugs.Before filling liquid to the liquid barrel, must turn off the switch, in order to avoid liquid leakage, filling liquid to filter with a filter, and the liquid level of liquid cannot exceed the safe water level.
3. Carry the sprayer on the back, hold the pressure bar in the left hand and press it up and down to a certain pressure (about 30 times/min). Open the switch with the handle of the spray bar in the right hand and swing the spray bar.
4. During the initial charging, due to the presence of water in the air chamber and spray rod, the concentration of the spray is relatively low in the first 2-3 minutes of spraying, so attention should be paid to spray, so as not to affect the control effect of diseases and insect pests.
5. When spraying, it is necessary to pay attention, cooperate with your hands and eyes, and apply pesticides in a rhythmic manner. Aim the nozzle at plant parts affected by diseases and insect pests, and apply pesticides in a thoughtful, uniform, correct and safe manner.
6. After the work is finished, the residual liquid in the bucket should be emptied in time and drained with clean water. Meanwhile, check whether there is any water in the air chamber.
7. If the sprayer is not used in the short term, the main parts should be cleaned, dried and installed, and stored in a cool and dry place.If not used for a long time, the metal parts should be coated with butter to prevent rust.
Within 48 hours after using the drug, if any pesticide damage is found, the detergent solution of 1%~2% should be sprayed immediately, or the water should be sprayed several times to alleviate the pesticide damage and reduce the loss.
Advantages:
1.
Longer Hose;
2.
Leak Proof Air Compartment;
3.
POM resistant Piston;
4.
High Quality Rocker Bar;
5.
Finished products 100% detected by our professional QC