Cyclone dust collector is a kind of dust collection device, with the working principle shown as below: The dust-contained gas enters tangentially from the inlet; when the gas flow is in rotational movement, the upper and lower parts of gas flow are separated to form dual-vortex motion; and a strong separation effect is caused to the dust in the boundary of dual vortexes, with the coarse dust particles led to the external wall by the lower vortex gas flow, some led out from the middle hole of bypass separation room, and the remaining brought into dust hopper by downward gas flow. The upper vortex gas flow has the effect to gather the fine dust particles, so as to improve the dust collection efficiency. Such part of fine particles are led to upper part by upper vortex gas flow to form a strongly rotating upper dust ring under the cover ,enters into the upper hole of bypass separation room, and then is led into the cone body through return air inlet to converge with the internal air flow as a result, the cleaned gas is discharged from the exhaust pipe while the separated dust enters into hopper.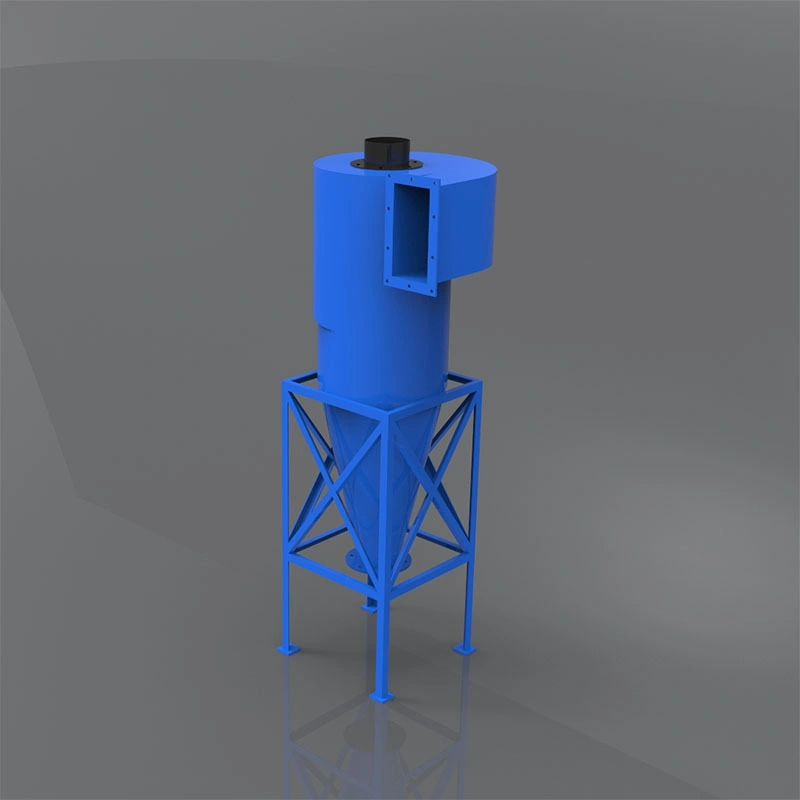 Main Features
1) Simple structure and easy in installation and maintenance.
2) Good air tightness, protect environmental friendly.
3) Remove ash or slag under the dust collector.
4) Multiple points of load and unload.
5) Improve worker's labor condition notably.
6) Be widely used in in metallurgy and waste to energy industries.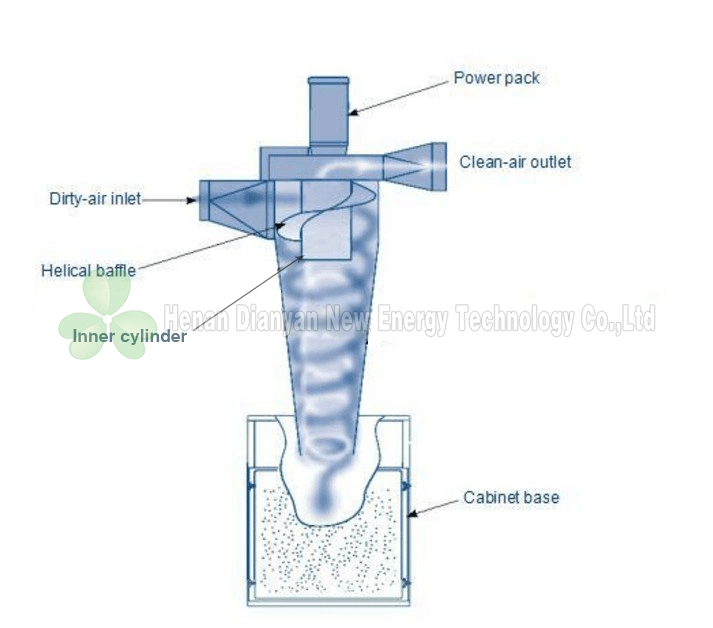 Parameter:
Model

Inlet dust concentration

Inlet velocity 12m/s

nlet velocity 15m/s

Inlet velocity
18m/s

model No.

Diameter(mm)

Allowed dust concentration(g/m3)

Gas volume
(m3/h)

Gas volume
(m3/h)

Gas volume
(m3/h)

CLT/A2.0

Ø200

150

300

370

440

CLT/A2.5

Ø250

165

460

580

690

CLT/A3.0

Ø300

180

670

8330

1000

CLT/A3.5

Ø350

190

910

1140

1360

CLT/A4.0

Ø400

200

1180

1480

1780

CLT/A4.5

Ø450

225

1500

1870

2250

CLT/A5.0

Ø500

250

1860

2320

2780

CLT/A5.5

Ø550

275

2240

2800

3360

CLT/A6.0

Ø600

300

2670

2340

4000

CLT/A6.5

Ø650

325

3130

3920

4700

CLT/A7.0

Ø700

350

3630

4540

5440

CLT/A7.5

Ø750

375

4170

5210

6250

CLT/A8.0

Ø800

400

4750

5940

7130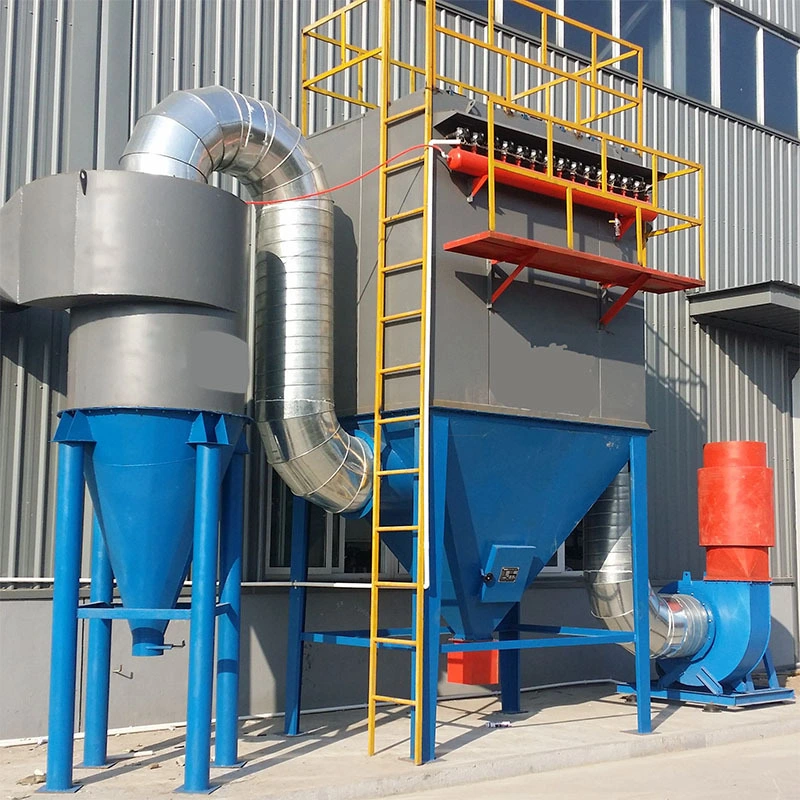 Our service

1. Enquiries quickly reply within 24 hours.
2. After-sales service, rapid response, the engineer installation guide. The feedback problems will be replied within 24 hours. We can arrange professional engineers arrived at equipment location within 48 working hours for problem solved.
3. The dust collector design according to the specific condition of dust removal technology. The wind network project design for all system. To be the optimal structure design.
4. The lowest equipment price whole network in alibaba Welcome to rate of the price. If our price is higher, we will return twice of our quoted price difference to you. Please prompt before sign the contract with us. Due to our good faith principle.