Portable Dust Collector Silo Top Filter for silo with high efficiency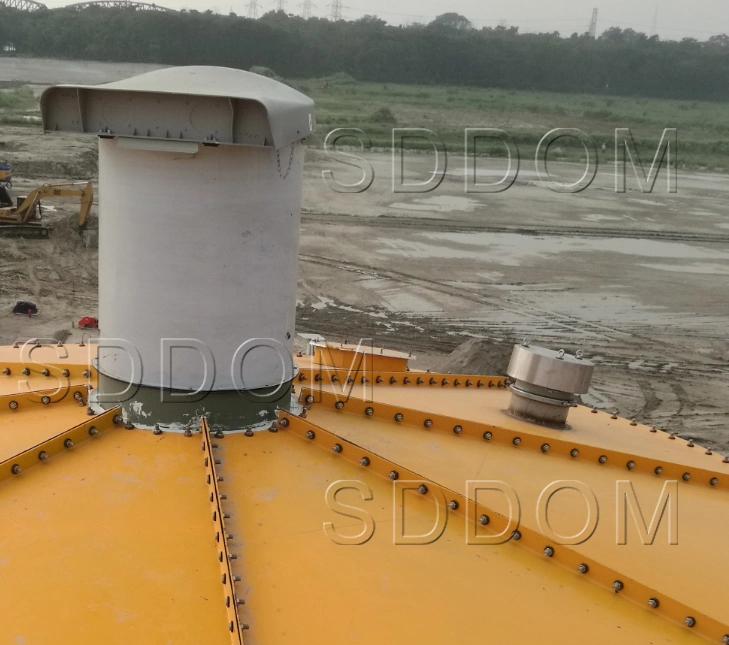 • Maintenance height = 1,080mm
• High filtration efficiency low dust emission level
• Maintenance easy
• No tools required for filtering element removal. Complete replacement of filter media by only one peson within a few minutes
Dust separated from the air flow by filter elements drops back into the dust collector hopper after an integrated automatic reverse air jet cleaning system inside the weather protection cover has removed it from the filter elements. The fan system provide negative pressure which help to keep air filtration more efficient.
Note:Vibrating type and air-jet type both can add blower and dust collector hopper.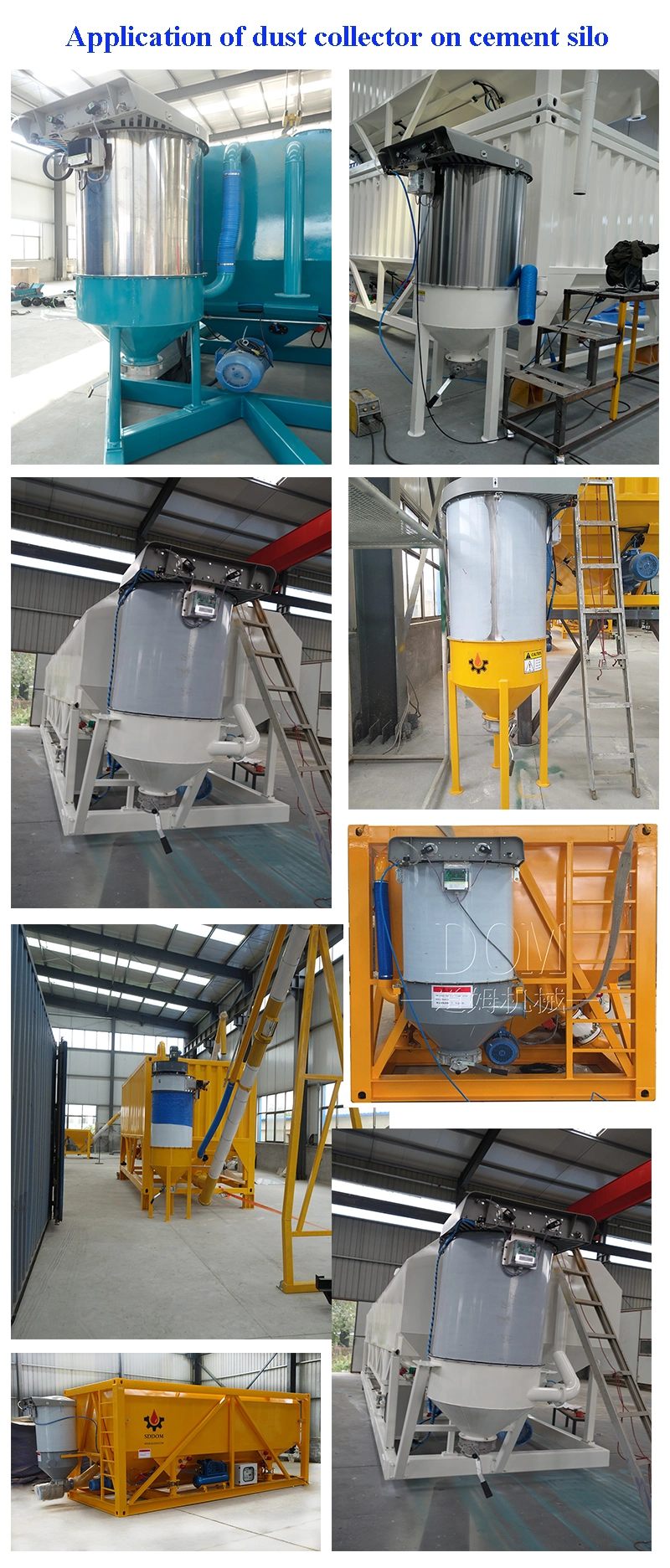 Packing and shipping


Please Contact Us for More Details of concrete batching plant, concrete mixer, cement silo and related equipment. Welcome to visit our factory!